Certified in repair of most everything utilized in the pool industry, Eclipse Pool Service provides piece of mind by quickly restoring the enjoyment a swimming pool should provide. Experts in the most innovative products in the pool industry, we shall ensure your pool experience is a pleasurable one.
POOL SERVICE EQUIPMENT: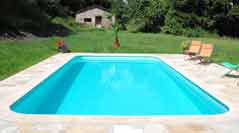 Skimmer Baskets
Pump Strainer Baskets
Filter Backwashing for DE / Sand: (As Needed)
Sweep Debris bag (if available)
Sweep Finger Screen / Wall screen
Check Sweep Operation
Visually Inspect Pool Equipment
POOL SERVICE CLEANING: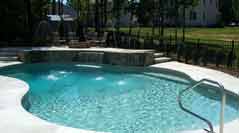 Net Surface and bottom
Brush walls
Scrub steps and spa
Brush tile
Vacuum (Either Power Vac or Filter Vac as needed)
POOL SERVICE CHEMICALS:
Free Chlorine
Chloramines
Total Chlorine
pH levels
Total Alkalinity (TA)
Calcium Hardness
Cyanuric Acid
Salt Content (For Salt Systems)
Total Dissolved Solids

Water Analysis
Waterborne Contaminants Can Make You ill…Don't Trust the Health of Your Family to an Amateur!